PPL Standard Offer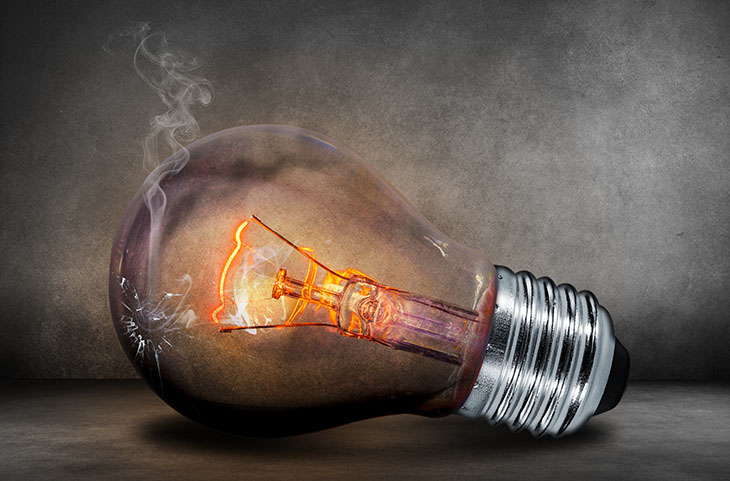 PPL Electric Utilities has approximately 1.4 million customers who live in 29 counties in the state of Pennsylvania. PPL has also won many awards and ranked high when it comes to their customer service and customer satisfaction. Indeed, PPL has won 20-plus J.D. Power and Associates awards. And their service is considered top quality when it comes to serving both residential and business customers. PPL Electric Utilities works with 50 thousand miles of customer power lines in eastern and central Pennsylvania, so PPL has a lot of reach for its services.
And for those groups who are interested in learning about PPL Electric's Standard Offer, there are quite a few tidbits to know. For one, the Standard Offer program is available through PPL Electric in the state of Pennsylvania, but it is limited to certain stakeholders and clients who want to be part of PPL Electric.
Researching ways to become a licensed Electric Generation Supplier – aka – (EGS) should include checking out PPL's site. Indeed, the Standard Offer will help potential stakeholders understand what is available in their service territory.
Here are some of the things that potential stakeholders can focus on:
Credit applications
Schedules
Peak load contribution information
Price-to-compare documents
Indeed, PPL Electric has also issued an SOP Rules document. The ("SOP") – aka – Standard Offer Program is considered a continuous program that runs from June 1, 2017, through May 31, 2021. PPL Electric noted on their website that is soliciting participation from many Retail Electric Generation Suppliers ("EGS"). PPL Electric also notes on its website that this referral program helps to serve both the ("Small C&I") Customer Groups aka the Small Commercial & Industrial sectors.
Moreover, customers who end up participating in the SOP will receive certain rates. A fixed rate for twelve months is also a part of the SOP. A fixed rate of 7% is equal to a specific discount off the Price-to-Compare (PTC). This rate also goes into effect at a time when the customer joins PPL Electric's SOP.
When considering a Residential group or the ("Small C&I") Customer Groups as a potential participant in the SOP, there are many acronyms to be aware of. Future participants should keep the following acronyms in mind when you are planning on working directly with PPL Electric:
Under the Residential Group, the Rate Schedule is labeled RS and RTS is labeled Residential Service – Thermal Storage. Regarding the "Small C & I" Schedule, there is a lot to be aware of when looking over the documents on PPL Electric Utilities' website. GS-1 is known as the Small General Service, and the GS-3 is known as Large General Service. Also, GH-2 is the Separate Meter General Space Heating Service, BL - Borderline Service – Electrical Service.
Additionally, SA is considered the Private Area Lighting and the term, SM is known for Mercury Vapor Street Lighting. And SHS is known as High-Pressure Sodium Street Lightning, SE – Energy Only Street Lightning Service, TS(R) – Municipal Traffic Signal Lighting Service, SI-1 – Municipal Street Lighting. For Rule 6A – aka – Standby Service for Qualifying Facilities applies to customers regarding rate schedules. These descriptions assist with the specific rate schedules and what PPL Electric covers as part of the SOP.
Indeed, potential customers can review many resources like the (SOP) Binding Agreement and Contact Form, the (SOP) Process and Rules, an SOP Webinar (5/30/2013), an SOP Referral Spreadsheet Example and an SOP Conference Call (1/2014). These resources are essential for potential stakeholders because they help to answer a lot of critical questions and to complete important PPL Electric forms.
The good news about PPL Electric Utilities' Standard Offer Program is that there is a Frequently Asked Questions (FAQs) section on the company's website that covers many important topics. Some of the big questions include fees, monthly and yearly billing concerns, 814 Enrollment rejection reasons, enrollment files, Supplier Opts-Out and much more.
PPL is committed to providing the right information to their current as well as their future wholesale suppliers as well as current wholesale suppliers.
Potential stakeholders should also review the helpful content that is included in this website section about PPL' s Standard Offer Program Process and Rules. There are nine articles and two exhibits included in this website section. Indeed, there are also many enrollment options to consider.
PPL Electric assists with the enrollment timelines and EGS obligations as well as "Voids." Regarding Standard Offer Referrals, they get posted in the Supplier Portal Referral Report. One should be aware, as a customer that referral reports are not always "active." However, potential stakeholders who want to sign up for the SOP should be aware of the portal and any "pending active" status. PPL Electric tries to help by working with potential stakeholders about how to avoid any chance of having PPL's system go to "void" status.
In some instances, SOP customers may have to provide a security deposit. However, if customers do not fulfill PPL's specific requirements, this situation may change the account to an "active" status could be voided.
What Is An EGS?
An Energy Generation Supplier ("EGS") is a great way to tap into power sources from power plants located in the state of Pennsylvania and much more. However, a third party supplier is part of this equation. And with PPL, residential stakeholders and small, commercial & industrial stakeholders have the opportunity to use the resources that PPL Electric Utilities' provides.
What Are Additional Things To Be Aware Of With An SOP?
For any new customers of the SOP, they will be automatically be enrolled the initial month in a default service. Indeed, they will be switched in the second month to the Standard Offer Supplier.
Plus, any customer in PPL Electric Utilities' SOP can be removed from the program at any time by request. And there are no termination charges as well to discontinue being a customer.
How Do Certifications Work?
Regarding certifications, an "EGS" must be granted a license by The Commission for residential customers or those small C&I's.